Skip to Content
EVENT SPACES
With over 25,000 square feet of flexible indoor and outdoor meeting space, the H Hotel is Midland, Michigan's preferred destination for meetings that matter.
Equipped with state-of-the-art audiovisual equipment, a dedicated support team and a reputation for excellence - our selection of spaces are designed to awe and inspire.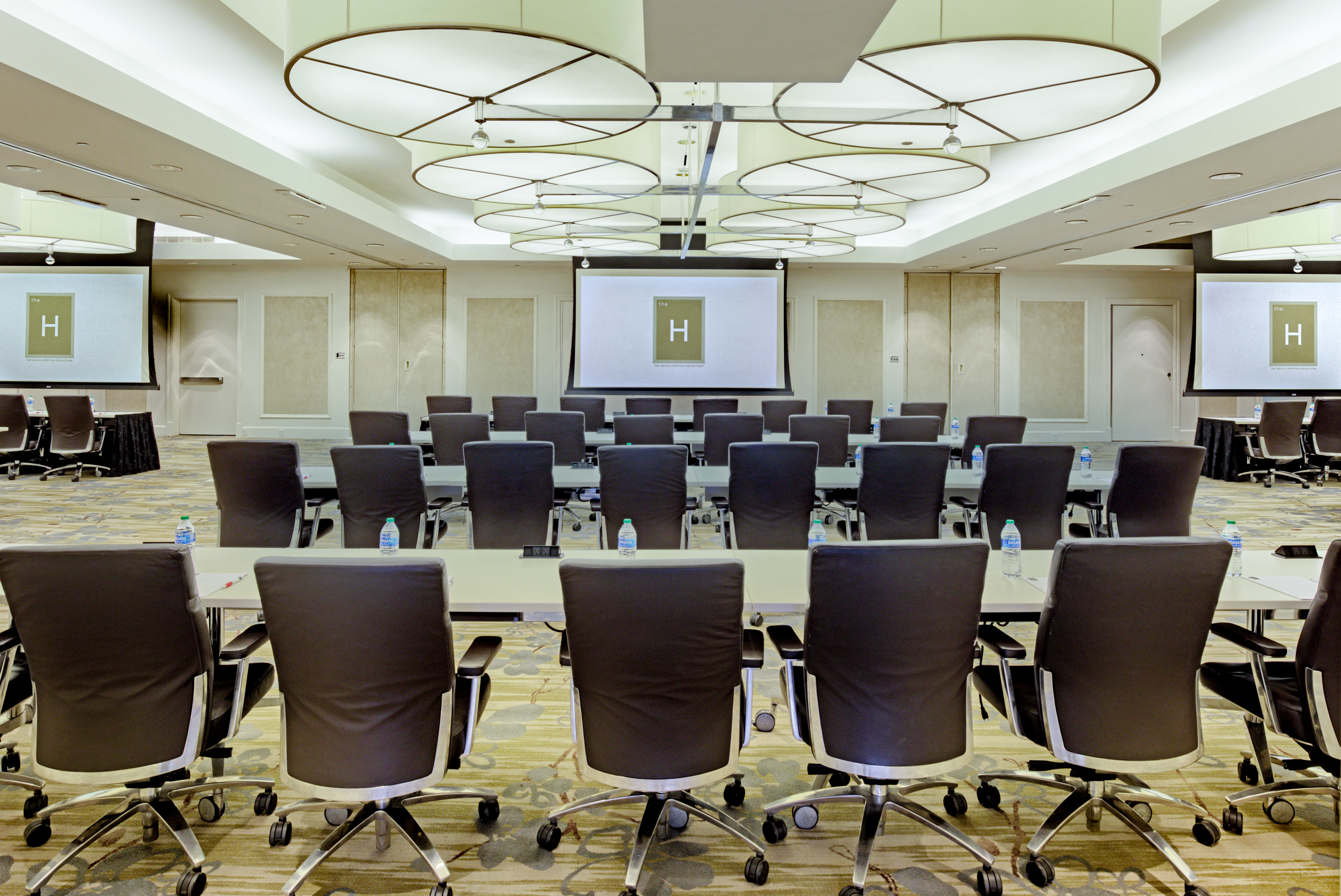 indigo ballroom view from indigo ii classroom set
Indigo Ballroom
The largest of our meeting spaces, our grand 4000 square foot Indigo Ballroom is divisible into three separate sections and can accommodate up to 300 guests.
Located off the Indigo Foyer ideal for pre function receptions and food stations
platinum hollow rectangle
Platinum
The Platinum room, ideally suited for up to 40 guests features natural light, executive boardroom furnishings and built in technology.
This room can be configured into three separate breakout rooms
gold salon u shape
Gold
The Gold Room is ideally suited for up to 20 guests features natural light executive board room furnishings in built in technology. This room can be configured into two separate breakout rooms.
titanium conference set copy
Breakout Rooms
The H Hotel breakout rooms include all the modern technology and amenities found in our main meeting rooms and are ideally suited for up to 12 people all rooms feature natural light.
A total of 8 breakout rooms are available.
academy lounge 2
Fireside Lounge
The Fireside Lounge is a warm and inviting space that features a private patio, fireplace and elevated finishes.
Designed for meals, receptions and special events, the space can accommodate up to 100 guests.
courtyard under tent
Tented Courtyard
The centerpiece of the hotel, our luxe Courtyard located off of Main street in downtown Midland features a 30 x 60 function area complete with seasonal tent set-up, flexible set-up configurations, power and technology capabilities (Tent set-up is mid-May to mid-October)