Skip to Content
The Midland Review
The Midland Review is an absolute must-read for information on our favorite local events. Get the inside scoop on fun family activities and entertainment in and around Midland all year-round. There's no better place to learn about our amazing town, from fine golf courses to our famous balloon festival, museums, parks, nature trails, and more.
a person holding a cup of popcorn
Catch a Movie Under the Stars
Summer is short, and even shorter this far north. So we like to take full advantage of the time we've got, even after dark. Movies on Main is one of Midland's favorite traditions that capture the spirit of the season by showing films outdoors, under the stars right downtown.
Learn More
a bench in a park surrounded by plants
Summer Fun in Midland
With beautiful natural settings and happening downtown cityscapes, rugged terrain, and upscale splurges, you'll find your stay in Midland to be a dynamic one.
Learn More
a group of bicycles parked on grass
Walk the Tridge
One thing you've got to do while you're in Midland is walk the Tridge. Found at the base of Ashman Street, the three-legged pedestrian footbridge spans The Forks where the Tittabawassee and Chippewa rivers meet. The waters flowing to this spot have carried the birchbark canoes of Native Americans, steam boats from Saginaw and billions of board-feet of white pine logs. So make a plan to cross it yourself and become a part of history!
Learn More
a man in a graduation cap and gown holding a diploma
Celebrate your Graduation at the H Hotel
'Tis the season to celebrate the end of school years and the beginning of life's next chapter! Graduations are incredibly special events that represent a lot of hard work and a lot of growing up– most of it without the presence of immediate family and relatives. So why not take the opportunity to celebrate your achievement with the people who've been with you from the start? We invite you all to the H!
Learn More
purple flowers blooming out of the snow
Visit Midland and Bring the Whole Family
Spring is coming to Midland and we'd love for you and your family to see it blossom. Last month, we featured Dow Gardens' wintery charm, but this month, we'd like to encourage you to make plans to come and see our city and the flowers waiting patiently to emerge from under the last of the snow. Dow Garden's has already begun the spring festivities with their Butterflies in Bloom exhibit, the Pere Marquette Rail Trail is ready to explore, and downtown is filled with shops and restaurants for your perusal! Lucky for you, we've got a few special deals to make your trip more affordable.
Learn More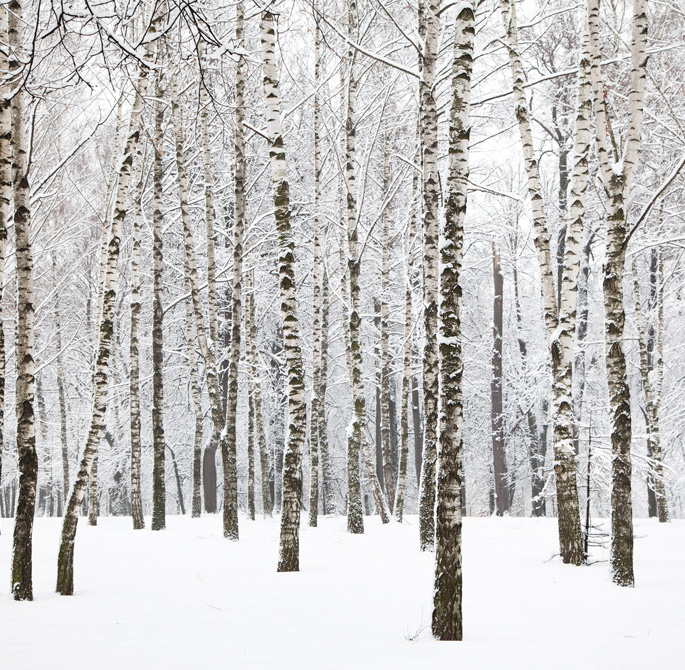 snow covered trees
Winter blues have the family down and the kids are restless?
We have the cure! Reserve the Family Winter Getaway Package at the H Hotel in beautiful Downtown Midland! Burn some energy in the outdoor curling rink and warm up with hot chocolate and smores! The family will love the pizza from "iconic" Pizza Sam's.
Learn More
wedding flower arrangement
Celebrate Your "Happily Ever After" with the H Hotel
Every season is wedding season, but here at the H Hotel, we just love the charm of Midland's off-season. And to make your special day just a little sweeter, we'd like to invite you to take advantage of our 'Happily Ever After Package', an all-inclusive price that takes the hassle out of planning and lets you breathe easy in the moment.
Learn More
people sat clapping their hands
Schedule your Meetings at the H
With 8000 square feet of flexible meeting space and a beautifully designed Courtyard, there is no better place to host your next event than in a green and four-diamond space like The H Hotel.
New potential arrives with the New Year and we want to be part of your journey to realize it. So plan now to host your next event at The H Hotel. Not sure if we can accommodate your organization's particular needs? Our sales team is ready to answer all of your questions and help make your vision a reality. To share the range of our team experiences, we've hosted Iron Chef competitions, networking receptions, interactive experiences, and special tasting events to name a few. So call The H Hotel today to schedule your first meeting of 2023.
a family holding lights
Ring in 2023 in Downtown Midland
Say goodbye to 2022 with class and convenience, and get busy making plans for New Year's Eve by attending Midland's annual Midnight on Main event. There's no time to waste, especially when it's time that we're celebrating!
Midland's grand Dow Diamond will be divided into separate party areas, each with its own live entertainment. Downstairs will be transformed into a dance club with light effects and a snow machine set to the tune of a live band. Upstairs, a full-course dinner will be served to VIP ticket holders. Throughout the concourse, expect a selection of beer, wine, mixed drinks, and food to be available for purchase. When the clock strikes midnight, grab a champagne flute and gather around for Midland's famous Time Square-style ball drop over the Great Lakes Loons' ball field. A dynamic and colorful firework display will follow, visible from inside the heated concourse.
Learn More
sport of curling
Visit the Courtyard Winter Village
The H Hotels Winter Village has returned once again and we are thrilled to welcome "villagers" to our neighboring wonderland courtyard. Warm yourself with some hot chocolate by the fire and tasty snacks while you take in the holiday music and lights. This and so much more is here for the holiday!
Want to sit down and stay awhile? Make a reservation to enjoy lunch or dinner in one of our Dining Pods. Our Dining Pods are cozy, heated dome-like structures that are located outdoors in our courtyard. These see-through bubbles provide a one-of-a-kind opportunity when you're looking for a unique mean-time experience with family, friends, and colleagues. Equipped with your own decorated table and chairs, portable heater, JBL Bluetooth speaker, dimmable lighting and luxury throws. If you'd rather get moving, try curling! We have a synthetic ice sheet in the center of our courtyard where players can throw their rock to victory. Make a reservation by calling the H front desk at (989) 839-0500. Winter comes alive this year in mid-Michigan!!
people sharing a glass of champagne
Celebrate the Holidays at The H
This fall, celebrate the spirit of the season while hosting your event in style at our four-diamond hotel. No matter the occasion or who's invited, you can choose from our custom-designed holiday menus in a variety of unique and inspiring settings to make your vision come true.

There's no better way to celebrate the holidays than to enjoy a fabulous lunch with friends and colleagues in one of our snow globe-themed dining pods. Designed with small groups in mind, each pod accommodates up to eight guests and features a festive table d'hote plated lunch. Looking to add a little fun to your event? Be sure to ask about our outdoor curling rink available for use before or after your pod experience.

For a more intimate setting, we offer two private spaces with custom menu options accommodating groups of up to 25 guests. And it's all tucked into one of Midland's top restaurants, ONe Eighteen. Ready to plan your party? Contact Mara Dubay at (989) 633-6083. For all other inquiries, including questions about our special holiday party guestroom night-of rates, contact our group sales department at (989) 837-6014. Here's to the holidays!
multiple people gathering their hands at the center
Remembering the Mission in Midland
As important as it is to vacation for leisure, it's equally as dire to get away as a company to reconnect. This year for your next team bonding experience, let The H Hotel accommodate the best employee retreat yet; get back to the roots of what matters most within your company!

Start the morning with a chef's customized group breakfast, orchestrated in the beautiful and covered courtyard. Spend time in one of our eight boardroom spaces to discuss the company's goals and future. The H Hotel's proximity to some of Midland's favorite stops creates a convenient commute either by our complimentary bike rentals or by taking a neighborhood walk. Lead the team to Currie Golf Course for some group competition, or take advantage of the nearby excitement at the Alden B. Dow Museum of Science & Art, located at the Dow Gardens. A trip to the Dow Gardens is necessary in general, with events and entertainment constantly happening year-round. Finish the night at Midland Brewery with a "cheers" to all the hard work you all collectively bring to the table.

If your weekend away is about appreciating your peers, let us show you how much we appreciate you when staying at The H for team building; save up to 30% by booking ahead with our advanced purchase offer! Whatever your motivation, the H has got you covered.
people at the flea market buying jewelry
Great Lakes Bay Region Antiquing
If you are an avid "antiquer" the Great Lakes Bay Region is the place to be! We are home to some of the best antique centers in the state, and host the largest antique festival in Michigan at the end of September! Whether you are exploring our hometown of Midland or branching out into Saginaw or Downtown Bay City, the history of this area is showcased not only by the antiques themselves but within the buildings, they are housed in.

The Antique Center
Open daily from 10 am - 6 pm, this 8,000 sq. ft. antique oasis has 40 organized booths consisting of fairly-priced vintage clothing, jewelry, and collectibles; you can even find a section for furniture. Whether you're taking home a Midland souvenir or you just want to step back in time to browse, The Antique Center is only a short 5-minute drive from The H Hotel.

Bay Antique Center
The Bay Antique Center is Michigan's largest antique center boasting 60,000 square feet of premier antiques with 100 quality dealers in-house. Taking up an entire city block, plan to spend an entire day exploring the treasure trove of antiques of all varieties and enjoy the history that lives within the walls of this historic building dating back to the 1800s. They are located right in Downtown Bay City, only a 25-minute drive from the H.

The Michigan Antique Festival
For the last 54 years, the community of Midland has been able to come together for Michigan's largest antique and collectible festival. If you're traveling into town between September 24-25, you don't want to miss this incredible event that is returning to the Midland County Fairgrounds.

With each antique you come across, comes a story; add to that story by taking something home to keep alive for years to come.
golf lady playing in a golf field with a tree at the background
A Midland LPGA Tour Experience
From July 10-16th, join the community of Midland for the upcoming 4th Annual Dow Great Lakes Bay Invitational. This LPGA tournament showcases 72, two-women teams swinging for a grand prize of $2.5 million.
Though the event will be televised, tickets are available online now to attend the excitement throughout the week. Rock the Block is a free all-ages event kicking off the festivities in Downtown Midland on July 10th with food and beverages available. The Dow 125th Anniversary Community Celebration is the official opening ceremony on July 13th. Garber Chevrolet Day on July 15th welcomes the Special Olympics 3- Hole Challenge and My Michigan Day wraps up the tournament with a full day of events on July 16th, when the winners will be announced. A full schedule of the week's events can be found online now.
Honor the sport by checking out some of Midland's best courses. Head to Mt. Pleasant and swing away with gorgeous panoramic views at the neighboring Buck's Run and Pohlcat Golf Courses. Designed by PGA Pro Dan Pohl, Pohlcat replicates a par-72 PGA Tour course. Also surrounded by delightful views rests Apple Mountain Golf Club in Freeland, just a 20-minute drive away. Down the street and open 7-days a week, you can head to Sandy Ridge Golf Course, where you can enjoy a fresh brew and burger after your game at the grill.
boat in a sea at nightfall
Summer Exploration Through the Great Lakes Bay Region
As spring transitions to summer, you can officially block out the thought of any random snow storms heading to Midland. Sprinkled near and throughout the eastern coastline of Saginaw Bay rests 6 cities that make up the Great Lakes Bay Region; Midland being one of them! Enjoy the warmer weather as you make your way around these little towns, planning your perfect and busy Great Lakes Bay vacation! Here are a few favorite summer activities:
Canopy Crossin'
You're going to want to make sure you pack your hiking shoes; a self-guided stroll though Dow Gardens' Whiting Forest is a must when traveling to the Great Lakes Bay Region. Just a 5-minute drive from The H Hotel, the country's longest canopy trail is snuggled in the trees, stories above the ground. Head to the glass-floored Orchard Arm, where you can look through and spot the blooming summer fruit! Take your time on 54 acres of land, admiring the orchards and climbing up hills; you definitely can split your explorations into multiple days to make sure you've explored it all.
BaySail Cruisin'
Warm Summer nights in Michigan are perfect or sunset tours along Lake Huron's Saginaw Bay. Gather the group and admire the lake under the stars with BaySail, departing Appledore Tall Ships just 25 minutes from H Hotel. Whether you book a private tour or classic sail, create core memories with a view on this unforgettable and relaxing experience.
Little Bavaria
Head about 45 minutes southeast for a little slice of Germany. Nestled deep by Saginaw Bay's coast, get lost in the culture of Frankenmuth and all of the fun and culture it has to offer. Spend the day splashing and sliding at Michigan's largest indoor waterpark, Zehnder's Splash Village, or explore the 56-acre Wilderness Trails Zoo, where you can get up close and personal with exotic animals. Finish the evening souvenir shopping down Main Street, and make sure you stop at The Cheese Haus; over 250 cheese options are waiting!
five people sharking coctel drinks
You Can Count on the Courtyard
Once voted as the 4th best family-friendly town in America, Midland is home to an array of recreational activities, spacious golf courses, and a colorful arts & culture scene. After taking in all that the town has to offer, make time during your stay to wind down around The H Hotel, as our outdoor courtyard is calling you in to relax and regroup with your traveling crew.
Our courtyard outdoor seating will be opening for the season this month- weather permitting! We invite you to dine with us and bask in the sunshine while enjoying your favorite dishes from ONe18 or gather with friends at one of the communal fire pits under the stars while sipping on your go to drink from Oxygen!
With the cool spring air still lingering in Midland, we also highly encourage pairing the morning fresh air with a fresh tasty pastry from Café Zinc! Add a hot coffee and you can enjoy Café's outdoor patio while catching up on your favorite book!
Whether you take advantage of our courtyard dining or enjoy Café's outdoor patio, The H is thrilled that we can bring our guests back outdoors to enjoy the beautiful Michigan spring weather this May.
Baseball glove on a bench
The Stadium Rumble Returns
Spring weather in Midland means Minor League Baseball is back! The High-A affiliate team of the L.A. Dodgers, the Midland Great Lakes Loons, returns! Bringing back excitement to the Dow Diamond, they'll be kicking off the season with a home game on April 8th, 2022!

Did you know that there are only 30 Major League Baseball teams representing our states? The Minor League teams fill in those blanks so that everyone across the country can get their chance to enjoy live baseball. Right out of college, players have the chance to sign as a free agent or by getting drafting by the MLB teams that control the MiLB. Catch a home game this season as the Loons play against teams like the White Michigan Whitecaps, the Lake County Captains, and Beloit; a full schedule with more details can be found online.

Plan ahead now for a game later on in the season, and take advantage of The H-Hotel's Advance Purchase package that can save you up to 30% off your stay.
people playing ice curling
Catch these Courtyard Updates
The sun might make its visit to Midland throughout the early days of spring, but it's no secret that the warmer air doesn't truly come around until May. Located on the first floor, enjoy our unique courtyard upgrades like learning a new sport, or indulging in a delicious serviced meal, pod-style.
Courtyard Curling
From the winter Olympics straight here to The H Hotel, it's time to learn how to curl! Welcoming all beginners and experts alike, gather the group, form your teams and make your reservations now at (989) 839-0500. Played on a synthetic sheet of ice, up to 6 players at a time race to move granite stones towards a target, or "House." Official rules are posted by the sheets, and your $25 reservation includes access to the fire pit, where you can have a post-game hangout session, while enjoying a $15 credit towards food.
Dining Pods
Cozy up for the most intimate and unique dinner experience yet! Servicing up to 6 per reservation, enjoy a delicious meal in our new courtyard Dining Pods, courtesy of The H's very own Café Zinc. These heated pods come equipped with essentials like tables, chairs, an electrical outlet, and even a JBL Bluetooth speaker. Lunch in the pods is served on Saturdays and Sundays only, with a 90-minute maximum, as well as a minimum of $75 spent on food. Dinner is served all week, starting at 5 p.m with a 120-minute maximum, and a $150 food minimum. Crack open the sliding door as you eat to feel the brisk, fresh air. Make your reservation today!
valentine's
A Special Night for Two
Love is in the air at The H Hotel! We invite you and your Valentine to an unforgettable getaway. Plan your escape for the weekend before Valentine's Day, and join us on Saturday, February 12th, to enjoy our Be My Valentine Exclusive Package.
Whether you're visiting from across the state and want to switch things up for a night, or just craving a stay-cation for this romantic holiday, we've got you covered with some amazing deals. The Be My Valentine package includes a welcome amenity upon arrival, a deluxe guest room and a delicious 3-course dinner in the romantic fireside lounge. Get lost in the night and fall in love all over again and enjoy the late check out on Sunday.
Make the H Hotel a memorable experience for you and your special someone to come back to each year. When you book the Be My Valentine package, you'll also receive a $50 voucher towards a future trip back in the summer. The adventure awaits!
couple taking a selfie outside in the winter
Romantic Escape to Midland
There's something about the icy air that keeps the magic of the holiday season lingering. Harness that magic and surprise your loved one with a getaway for two at H Hotel to start the year strong here in Midland.
Too cozy to leave the room? The best part about lounging during winter vacation is breakfast in bed, warm in pajamas. With our Dolce Bed & Breakfast package, your stay includes a meal for two delivered right to your room. However, if you two are looking for some fresh air, this package also offers the option of indulging in your first meal of the day at Cafe Zinc, the perfect morning stop for pastries and specialty coffee you can sip out in the courtyard under the heaters.
Another popular deal we highly recommend would be the Smitten in the Mitten package. Perfect for those looking to get their best sips of wine and best bites of food, this purchase includes $75 in wining & dining credit, as well as a brochure of activities you and your beau can look into for a weekend of fun! With the weather averaging this month under 30 degrees, pack warm for this winter wonderland!
Whether you two are exploring through the snowy Whiting Forest canopy walk or sticking to some indoor fun at Alden B. Dow Museum of Science & Art, a trip for two to Midland this January will surely be one to remember.
fireworks that say 2022
Countdown in Luxury
There's something so magical about getting away at the end of the year and celebrating the new year to come!
Join us for an amazing evening by booking our NYE Celebration Package. Ring in 2022 with a bang as you plan your night in Midland. Start the evening enjoying your $50 food and beverage credit in Café Zinc, ONe18 or Oxygen Lounge as you prepare for a night of fun out on the town. Hop on our complimentary shuttle to Dow Diamond to join the Midnight on Main festivities and don't forget your complimentary party favors! Party it up without a worry in the world as you sing and dance the last moments of 2021 away. Make it back to your Deluxe Room, where you can sleep-in comfortably past noon, as this package includes a late 2 pm checkout! Add a second-night stay to your package for only $99 to truly round out your weekend!
No matter how you choose to spend your time in Midland this NYE, we're here to take care of you and make sure it's a countdown to the new year you'll never forget.
dolcehhotel midland fall theme
Giving Thanks The H Way
As November winds down and we are coming together for the Thanksgiving holiday, the H Hotel wishes to pause and give thanks to the hard-working staff who have given so much this year and to our valued guests who have provided support throughout 2021.
As we look back at the accomplishments we've achieved this year, we are humbled by the outpouring of commitment to excellence our team provides to each other and our guests daily. Every team member has stepped up and we have all found a sense of family with one another that has allowed us to continue to serve with excellence and pride.
Our guests have been supportive of us as we worked through how to best serve them in difficult times and we are grateful for their patronage and loyalty to our restaurants and hotel. Serving you has been a pleasure and we will continue to enhance each experience as we move forward into the new year.
From all of us to all of you, Happy Thanksgiving.
apple tree
Pick Midland's Finest During Apple Season
Can you smell that cinnamon-spiced apple pie? How about those sweet, syrupy baked apples or glazed apple fritters, hot and browned from the oven? Here in Midland, we'll eat apples any way we can get 'em. And this autumn, you can pick yours straight from the trees. Crunch on the apple of your eye as you pluck more from the branches and pay when you leave. It's fun for the whole family and luckily for our H Hotel guests, three apple orchards are a short drive away. Visit Moore Orchards on Sasse Road for a taste of tradition; the orchard has welcomed guests for 35-years and counting. But save room for the home-baked apple treats at Apple Blossom Orchard over on Wilder. Try their specialty apple-cinnamon fried cake with a splash of fresh-pressed cider. Buy a jar of apple butter for the road and pop over to Bayne's Apple Valley with its onsite bakery, cafe, and gift shop. Visit one, visit all, you can't go wrong this fall in Midland.
dom
Giving Back, H Style
Aside from making sure your stay is unforgettable, supporting and providing assistance to the Midland community is a foundation of the H Hotel. Giving back where we can, while creating relationships with local volunteer groups and nonprofits in town, is what keeps us thriving.

Earlier this month, our amazing team collaborated with Cancer Services of Midland for Dinner On Main, Gather for Good, raising over $81,000 in net proceeds to Cancer Services! Over 200 diners indulged in a 3-course meal including petit filet mignon and horseradish crusted salmon; delicious meals were served for an amazing cause.

We'll be rallying up the neighborhood again on November 9th with Midland's Open Door for Dine on the Door, an auction helping the hungry, homeless, and hurting. Midland's Open Door welcomes the vulnerable, providing aid in the form of food, shelter, clothing, and hope. The H Hotel will be hosting lunch & dinner, with the auction and entertainment to follow!

We look forward to continuing our community outreach, helping Midland where we can. Our relationships with Making Strides for Breast Cancer as well as with the Midland County Humane Society, remind us of the many community events to come!
friends cheering
Summer Festival Season Is Back In Full Swing
As we embrace everything that comes along with summer and early fall, from backyard barbecues to local Loons games, this time of the year also gives us another reason to stay outside—it's festival season once again!
One of our favorites that can't be missed is the River Days Festival, which takes place from August 5-7, 2021. A beloved hometown classic, this festival has been running for over three decades and offers a variety of thrilling activities, including axe throwing, hot air balloon rides, outdoor movies and live music performances.
We actually love it so much that we've created a Couples' Festival Package around this weekend that includes a welcome amenity, a three-course dinner for two in our Fireside Lounge, a voucher for a future stay and more!
Some of our other must-dos include the Midland County Fair—a week-long celebration that's all about quintessential carnival games and entertainment from August 15-21, 2021—and the Midland Antique Festival—centered around vintage goods and collectibles from September 25-26, 2021.
We've even made it easy to turn these moments into unforgettable memories with our all-new Influencer Package, which includes overnight accommodations for two, a food and beverage credit, valet parking, turn-down service and more.
Make your visit to Midland special with a stay at The H Hotel. For details on available offers, visit us here.
golf ball sitting on green
Tee Up In A Golfer's Paradise
Dotted with some of the game's best hidden gems, Midland, Michigan offers a high-quality golfing journey where novice players and aspiring PGA pros alike can take a journey through diverse conditions, from sprawling fairways and lush greens to twisting sand traps and water hazards.
Two of our favorite picks sit just a few minutes down the road from the H Hotel—the Currie Golf Courses. Whether you take on the 18-hole Currie West or the 9-hole Currie East, you'll be rewarded with exciting play paired with stellar views of the Tittabawassee River hugging the northeast end.
To the west of the city sits yet another treasure—Buck's Run Golf Course. Featuring legendary Jerry Matthews design, this accolade-winning destination offers 18 holes that wind through the wetlands and the woods, while bordering picturesque lakes and stretches of Chippewa River. In addition, a variety of more courses await, including the Sandy Ridge and Pohlcat Golf Courses, as well as the Apple Mountain Golf Club.
Set out to see who can calculate their swing with the most precision before returning to refuel and relax at One Eighteen, Café Zinc or the Oxygen Lounge—all located right on our property.
Ready to tee up? Book your stay with us at the H Hotel and be within reach of once-in-a-lifetime experiences soon.
wedding bands, couple
Say "I Do" to Midland
As Mid-Michigan's only AAA 4-Diamond full-service hotel, the H Hotel offers elegance, fine amenities, and unparalleled service to make your day an unforgettable affair. Home to unique indoor and outdoor venues, your H Hotel wedding is guaranteed to move seamlessly from one exquisite space to the next. Prepare for the big day by taking advantage of our spacious "bridal party get ready room". After a romantic ceremony in our Signature Main Street Courtyard, with a picturesque landscape for dreamy wedding photos, enjoy dinner and drinks in our beautifully appointed Indigo Ballroom. At 3,900 square feet, our ballroom provides a flexible space with neutral tones and an open floor plan to accommodate parties of all sizes. When it comes to creating your customized wedding menu, our Catering Sales Manager is prepared to help cultivate a dining experience that reflects your love story. Along with our unique services and offerings, our wedding planning team will ensure a seamless, momentous, visionary wedding experience.
couple shopping
Discover Downtown
Everyone loves a good shopping day– especially around Downtown Midland. One thing people may not know is that there is a world of local shops waiting to be explored. You can easily pass an entire day meandering through the unique boutiques and discovering all they have to offer.
Start the day at Serendipity Road, a haven for local markets and vendors. Stocked with more than 70 Michigan vendors, and a handful of vendors from around the U.S., this gem has something for everyone.
Another haven for local vendors, that you won't want to miss, is Imagine That! This artists' co-op has everything from hand-crafted jewelry to home décor.
The trip is not complete without a stop to some of Downtown's long-time shops too, like Peel & Pare, Little Fork Outfitters, Heather & Holly... we could go on!
So, wear your comfortable shoes because once you have exhausted the shops, take some time to discover the recreation available in the area as well. From walking trails and parks to beautifully manicured landscapes, Downtown Midland has it all.
Don't forget to refuel with a dine-in experience at Café Zinc or ONe18, or take your meal to-go for a picnic in the park.
So many possibilities... We will see you soon!
dolcehhotel offers saluteheroes
A Year In Review, A Blessing In Disguise
It's hard to believe this year is almost over. 2020 has affected us in unimaginable ways and while we close the book with a sigh of relief, we at the H Hotel also carry a better appreciation for the things that matter most.
There's a new appreciation for our health and the safety of those around us. Our Count On Us Commitment in partnership with Wyndham Hotels & Resorts has rewired our daily processes to not only combat Covid-19 but promote healthy practices for our guests overall.
There's a new appreciation for the world outside our window. With social distancing restrictions in place, we've been encouraged to go outside and take advantage of all the outdoor activities that abound in our beautiful city. From ice skating and tobogganing in the crisp winter air or dining al fresco in Downtown Midland.
And then there's a new appreciation of time and who we spend it with. From our resilient community to each guest that comes to stay with us. There's never been more need for compassion and support from one another and that's exactly what we've received from each smiling face that comes through our doors. We make it our mission to make you feel that same warmth every time you come to stay with us.
From all of us at the H Hotel, have a safe and prosperous holiday season. We can't wait to have you back next year!
tunnel of trees midland
What We're Most Thankful For This Year …
As the holiday season rolls in, families across the country are taking time off to come together. Here at the H Hotel, we've been reflecting on everything we have to be grateful for.
Our beautiful city of Midland is flourishing with outdoor autumn activities. Our neighboring shops and eateries in Downtown Midland are buzzing with business. New, friendly faces walk through our hotel doors every day. This culmination of community is the driving force behind everything we do. And we're so thankful to be part of our guests' journey as they discover this all for themselves.
Every service we provide intends to showcase our beautiful community. Want to discover the city and get some fresh air? We offer complimentary loaner bikes to explore at your own speed. Want to celebrate the Mid-Century Modern architectural heritage of Midland? Visit ONe Eighteen, our onsite restaurant that's become a staple on Main Street. Even our modern meeting spaces have been designed to enhance your group's camaraderie.
And then there's you. The very heart of what makes our community great.
With every guest, we get to see our city through new eyes and often watch your everyday experiences transform into moments of love, learning, and imagination.
Whether you're here for business or leisure, being able to make your stay as safe, effortless, and enjoyable as possible has always been our pleasure.
From all of us at the H Hotel, thank you for being our guest.
an image of a watercolored piano
Art That Inspires
From traditional murals to modern, unexpected installations, Midland's longstanding efforts to support public art have grown each year through the backing of organizations, artists, and onlookers alike. Formally harnessed by Public Arts Midland, activating public spaces with art has proven to positively impact the social, cultural, economic, and health factors of a community.
The group's vision for 2020 was "Art Plays", which quite literally came to life in their latest installation, The Painted Piano Project. Showing off local artists' talent while giving the community an opportunity to play music on the pieces, hand-decorated pianos were distributed at different locations for all of Midland to enjoy.
Even more, H Hotel was lucky enough to receive one of the fourteen pianos! Though most of her experience lies within the production aspect of the arts, artist and performer Gina Kearly completed the piece you'll find at our hotel. "This was one of the first truly interactive pieces, because while I've painted before for set work or scene painting for the stage, those are really meant to be seen and not necessarily interacted with," said Kearly.
For her piano, the inspiration came from her favorite local, outdoor spots. A Midland native with a love for state parks, Kearly's starting place is obvious as the details draw attention to Chippewa Nature, Bay City State Park, and the Great Lakes creating a blend of nautical nature.
It was an honor featuring this piece at the H Hotel and experience the diverse talent that came to enjoy it. We cannot wait to see what next years project will be!
image of one eighteen restaurant entrance
Mid-Century Modern Lives on in Midland
Dating back to the 1930s, Alden B. Dow introduced modern design to Midland, Michigan. His innovative, dynamic structures initiated an architectural heritage that was not only unprecedented in Michigan, but in the entire country.
Dow's creative concepts paved the way for several architects to create beautifully-crafted, mid-century modern masterpieces that are an integral part of the over 400 buildings that make up Midland today. In fact, this design technique happened to be a fundamental component behind the creation of our onsite restaurant, ONe Eighteen.
Inspired by the 118 elements of the periodic table, ONe Eighteen's name pays tribute to the fact that good food and good company make for great chemistry. Main St. welcomed this modern tavern with open arms as it not only celebrates the history of our city, it contributes to the growth of mid-century modern architecture and the wellbeing within our community. With our hotel's branding centered around the periodic table elements as well, ONe Eighteen has been a natural fit with our positioning in the marketplace, as it reinforces our commitment to providing both a unique and local connection to Midland.
Today, the modern tavern continues to progress—our beautifully renovated courtyard space now provides a stunning outdoor dining experience. A favorite for locals and visitors alike, the menu features American comfort food, classic cocktails, craft beer, and an approachable wine program in an energetic, lively, and welcoming setting. It's a place where you can simultaneously indulge in American cuisine and mid-century design.
a photo of the courtyard at the h hotel in midland michigan
Exciting Midland Expansions
With the re-opening of Michigan businesses, our community has been quick to adapt to the world's new social norm. In order to abide by social distancing guidelines, having the space to spread out is of the utmost importance. That's why Midland's Main Street and H Hotel's courtyard have executed their plans to make staying six feet apart as easy as ever.
With the goal to help locals and visitors feel comfortable getting back to their everyday lives, a large section of Main Street will now be car-free—at least until July 31st. This change will provide people more room to safely enjoy the area while also making space for the newly added outdoor shopping and dining features. Picnic tables have been sporadically placed throughout the area so that those who are picking up food to go can enjoy their meal outside in small groups. Eventually, live bands and DJs will be set to perform at the all-new, pedestrian-only area to bring some entertainment to the scene. As cleanliness and health are main priorities for Midland, trash receptacles and hand sanitizing stations have been added to Main Street as well.
In addition, our courtyard's fresh new look and expansion is yet another way that Midland is making it easy for its residents and guests to abide by social distancing policies. Whether you're looking to plan a future gathering or simply get some fresh air, our outdoor spot offers plenty of beautiful space to do just that.
a photo of a stack of pancakes 2
Café Zinc at Home
Of all the things we miss most, enjoying a delicious meal at our modern, French bistro: Café Zinc is at the top of our list. However, the health and safety of our guests and employees is of the utmost importance of all we do. That said, though we have temporarily closed Café Zinc for dine-in, we are still offering pick-up and take-out orders from a modified, yet just as delicious, menu!
And with that, we're diving into some of our favorite dishes in hopes to inspire your next meal.
Need to fuel up for the work-from-home day but have an empty pantry? Might we suggest our buttermilk pancakes? Plain or multi-grain, topped with chocolate chips, blueberries, or perfectly plain, this fluffy breakfast dish, created by our French Pastry Chef, will hit the spot.
Go a little lighter with lunch and opt for the Veggie Tofu Pad Thai, which you'll find on the All Day Menu. Topped with peanut sauce, the rice noodles are simply addicting. Chicken and shrimp are an optional addition to this modern Asian dish as well.
And when dinner rolls around, the Strip Steak is an obvious choice. Served with Chef's choice of vegetable and starch, you'll end the evening with a savory surprise.
Please call 989-837-6030 to place your order.
h hotel restaurant
ONe Eighteen
Take our advice and tuck into the new, Mid-Century style tavern serving expertly crafted American fare in the heart of Midland. The H Hotel's ONe Eighteen, a name inspired by the 118 periodic elements, is already sparking new chemistry with downtown Midland diners. Cozy up to the bar for a cocktail or craft brew, reserve the private dining area for special events for 10 to 30 guests, or come spring, take in the sun on our spacious outdoor patio. Shopping on Main Street? Give in to your flavor cravings and choose from a menu stacked with savory twists on your favorite comfort food classics. Stop in for seasonal specials or trust our tried-and-true sandwiches, soups, burgers, seafood, steaks, and chicken pot mac. Bring a date or bring the whole family. Everyone's welcome and no one leaves hungry! Open 5 to 10 on Monday through Saturday. Reserve your seat today!
ice hockey
Saginaw Spirit Hockey
Get in the spirit and watch some of the region's finest junior athletes take to the ice at Dow Event Center in downtown Saginaw. Saginaw Spirit Hockey lives up to its name with a talented field of young skaters competing in the Ontario Hockey League. As the team's mission reveals, they're committed to excellence on and off the ice. Almost every game supports a charitable cause, whether for First Responders and suicide awareness, or teacher appreciation and rescue ministries. A source of Great Lakes Bay Region pride, the team draws a crowd to its competitive matches that run straight through March. The Spirit's have been ranked first in the Western Conference Standings, with its toughest rival, the Kitchener Rangers securing a close number two. So now's the time to stand up and show your spirit! Check the website for a schedule. Tickets are available for purchase online or at the stadium.
granite curling stone game on ice
New Year, New Hobby at Midland Curling Center
We're 'sweeping' a smooth path into 2020 so that you can start the new year with a new sport! The Midland Curling Center invites beginners and pros alike to step onto the ice and send a 44-pound stone gliding towards the circular target, 140-feet away. In the sport of curling, leading your team of four to victory takes strategy and teamwork. Don't know how to play? We'll teach you! Already have a team of eager experts? Join a league! Midland Curling Center has a fun-packed schedule with plenty of ice-time for everyone. Just check the center's calendar to find an event that suits you. Can't decide what's a good fit? Give us a call. Drop-in hours are perfect opportunities to give curling a whirl without committing yourself to a season—though once you try it, we bet you'll stay! Make the game with centuries-old Scottish roots your new favorite and curl with us this January.
party with fireworks
Ring in 2020 at Midnight on Main
Where will you be this December 31st? We'll be at Midnight on Main, and you're invited, too! It's Midland Michigan's take on the Time's Square ball drop, and we expect a full house at Dow Diamond for the countdown. Don't feel like standing out in the cold? Don't worry! The ball drop and fireworks finale are visible from the ball field's heated concourse. Half of the concourse will be transformed into a dance club with DJ's Sound Productions and Jedi Mind Trip. The other half will overflow with a generous selection of beer, wine, and mixed drinks along with many of your favorite stadium comfort foods. Tickets are already on sale for the annual spectacular that begins at 8:00 pm and ends at 1:00 am in the New Year. For Midland, there's no more celebratory way to close out one year and begin another. Bring your friends and resolve to make 2020 better together!
Take advantage of our special offers like the NYE Getaway Package or the Ultimate NYE Package to make your holiday season extra merry and bright during your stay at H Hotel!
couple shopping
Shop 'til You Drop in Great Lakes Bay
So you want to do some shopping? Well, you're in the right place! No matter what you're looking for, the Great Lakes Bay region has as a store for you. Farthest away, but still less than an hour drive is Birch Run Premium Outlets. There you'll find unbelievable bargains at 145 designer and name-brand stores. Want something to dress the house instead? Michigan's largest antique center is located in quaint, downtown Saginaw. In 30 minutes you'll be weaving in and out of 400 stylish and colorful booths filled with every antique you could imagine. And while you're there, grab a delicious bite to eat from the year-old SVRP Marketplace. Open four days a week, only the best locally sourced, fresh foods are sold and made to order. And because it's November, why not visit the World's Largest Christmas Store? Bonnor's Christmas Wonderland is in Frankenmuth, so stop on your way back to H Hotel after shopping at the Outlets in Birch Run.
apple orchard
Apple Harvest in Midland
Warm cinnamon apple pie, syrupy baked apples, candied or caramel... we'll take apples any way we can get 'em in autumn. And in Midland, you can buy yours hand-picked, still crisp and fresh from the trees. In fact, three apple orchards within a short drive of H Hotel guarantee delicious family fun for the weekend. Start at Moore Orchards on Sasse Road for a bite of tradition, where they uphold a 35-year old reputation for picking the very best from their branches. Save room for the home-baked apple treats at Apple Blossom Orchard over on Wilder. Bite into their specialty apple cinnamon fried cake with a splash of fresh-pressed apple cider. Buy a jar of apple butter for the road and pop over to Bayne's Apple Valley with onsite bakery, cafe, and gift shop. Stay for lunch and squeeze in one more treat, hot from the oven. You can't go wrong during the apple harvest in Midland. Come taste it all for yourself!
bowl of salsa and ingredients
Chili, Salsa & BBQ Festival
What goes into your famous chili? Don't tell us, just cook it! And then double the recipe so you can compete at the 21st annual Chili, Salsa & BBQ Festival Saturday, September 21st from 6 to 9 p.m. at the Midland Area Farmers Market. Hosted by the Rotary Club of Midland Morning, the festival will draw chefs from throughout the region who are eager to tempt the crowds with their spicy specialties. Taste to your heart's content with unlimited chili and salsa tastings, or at least until the crock pots are empty. But save room! Your ticket includes six BBQ tastings as well. And when a spicy specialty finds you reaching for something cool, indulge in a microbrew, wine, or non-alcoholic beverage. Ten tastings come with your ticket. Advance tickets are $35 and can be purchased if you're 21 or older. Plot your tasting tour on the map provided with your ticket.
hot air balloons at sunset
'RiverDays' of Summer
Celebrate Summer at Midland's RiverDays Festival. From August 1st to the 4th, tuck in alongside the Chippewassee River for four days of music, food, entertainment, and outdoor activities for all ages. Kick things off Thursday night at the Downtown Main Street Glow, where you can meet pilots competing in the hot air balloon competition before you don a pair of headphones for the Silent Dance Party. Then Friday, right next to Farmers Market Plaza, visit the boat launch for kayaking, get airborne on the ziplines, or grab a craft beer from the tent and make your way to a concert. End the night with a charitable cheeseburger before the Balloon Festival main event, and catch a movie under the stars before warming yourself at the cracklin' community bonfire. And that's all before the weekend events begin! Check the website for a full list of fun and we'll see you there!
female golfer
Midland Hosts its First LPGA
For the first time in the history of professional women's golf, Midland will play host to the LPGA. That means the H Hotel is prime real estate for visiting golf fans. The Dow Great Lakes Bay International tournament event begins July 13th and lasts through the week. The pros don't tee off until Wednesday, so you'll have plenty of time to celebrate among old and new friends here with us. Sit down for a meal at Table Restaurant, where artistic presentation and satisfying flavors will fill you up after a day spent walking the links. Or to bookend the day, treat yourself to a flaky pastry and a café au lait at Café Zinc. Later, linger over classic cocktails in our elegant Oxygen Lounge. It's guaranteed to be a total sensory experience with golf like you've never seen before because, in this tourney, the pros play in pairs!
baseball game
Play Ball!
Grab your cap and rally towel and take your sweetheart to a ballgame. The Great Lakes Loons call Midland home with their stadium only a 6 block stroll from the H Hotel. The Loons are the minor league baseball affiliate of the LA Dodgers and they're having a stellar season leading the Midwest League Eastern division! So make an afternoon of it by watching some quality baseball and cheer for our winning team.
Walk over by following the scenic Tittabawassee River trail, and if you allow enough time, include a stop at the adjoining Founders Park. If you're going after dark to watch the Loons under the lights, take advantage of an outfield firepit or one of two fireplaces in the stadium. There are 14 home games this month, each with a different theme or charitable cause. Whether you plan to grab a lawn seat or a box seat, root, root, root for the home team!
woman at farmers market
Midland Farmers Market
Down on the banks of the Tittabawassee River is the Midland Farmers Market, named "the nicest farmers market ever!" by locals. Next to bike trails and walking paths, a splash park and skateboard park, it's so much more than a quick stop for produce. There's something for the whole family! And if you do bike, walk or skate there, you can eat while you shop at one of the tasty food trucks.
Here you will find delicious local cheeses, farm fresh eggs, a variety of seasonal local fruits and vegetables, tempting baked goods, home goods, house plants, cut flowers and more. And as you shop, talk to the experts--the 76 tables are staffed by passionate farmers and resident artisans. So come on out to support the Midland Farmers Market, open Wednesday's and Saturday's from 7 am to 1 pm beginning May 1st.
casino chips dice and cards
Freeland Walleye Festival
You don't have to cast a line to enjoy the fish festival in Freeland. You just have to show up and the party will come to you. From April 25th to 28th something fun is scheduled for you and yours. There's poker for the card-counter amongst you and a corn-hole tournament for any yard-gamers. A parade, fireworks, and "Phish" beer tent will rock the town on Friday along with rummage sales and a footrace to run off the beer and fish fry. However, if you have your sights set on reeling in the biggest catch, brush up on walleye. That's the tournament-qualifying fish. Weigh in at first place and win 1,000 dollars.
Whatever you prefer, shuttle rides run all weekend to take you from place to place and a pancake breakfast Saturday morning will fill you up before you go. Visit the website to sign up for any competitions. Spaces are filling up fast!
tai chi class
Try Tai Chi for Healthy Living
Take your stress and slowly push it away in the graceful movements of Tai Chi. Every Monday, Tuesday and Thursday, Creative 360 invites you to drop in and meditate through movement. Classes are taught in an open, non-competitive setting with plenty of room for Tai Chi practitioners and novices. It's a gentle way to transition seasons from winter to spring and ideally, to carry the principals of learned intentional movement into your every-day routines. Tai Chi is a centuries-old Chinese martial art that today is practiced more to provide a balance between body and mind. They involve certain postures and gentle movements with mental focus, breathing, and relaxation. Consistent practice has been shown to improve balance and stability, especially among older people, as well as reducing pain and improving quality of life. Call or email Creative 360 for more information about Tai Chi and other ongoing events.
colorful paint brushes
Channel Your Inner Artist at Creative 360
Creative 360 invites you to sip and paint in their studios to your sweetheart's content on Cocktails and Canvas nights. Try painting a lighted canvas on February 8th or designing a snowy village on the 23rd. With no hard and fast rules, painting inside the lines (or not!) is up to you, Just grab a cocktail, beer or non-alcoholic drink, and Creative 360 will provide the materials and instruction you need to make art. The studio is on Bayliss Street and the three-hour class begins at 6:30 pm.
If painting isn't your thing, the same studio will bring the artist to you. How about Cabaret on Groundhog's Day? Or Concert & Chili night on the 16th when Midland band Coleman Road will play your favorite blues and classic rock while you chow down on beef, chicken, or veggie chili. Twenty dollars at the door. There's truly something for everyone!
young deer staring on in snowy thicket
Whiting Forest of Dow Gardens
Come see Whiting Forest in winter. Featuring 54 acres of woodlands, ponds, orchards, meadows, and streams, the forest of Dow Gardens entreats guests of all ages to play in its beauty. Among its many all-season attractions is the nation's longest canopy walk, spanning 1,400 feet and soaring 40 feet above the ground.
To get there, grab a map and follow along to enjoy the well-marked Canopy Walk. Each of its three arms offers a unique viewing platform, affording views of a placid forest pond from 25 feet up, a large cargo net in a grove of spruce trees at 25 feet high, and an orchard view which includes a 40 feet high viewing platform complete with glass floor and railings.
Tickets are available for purchase on the Whiting Forest website. And while you're there, check out the Garden's Events Calendar for special Friday and film series schedules.
nutcracker ornament
Holiday happenings at the Midland Center for the Arts
Don't miss out on all the festive holiday happenings at the Midland Center for the Arts. The holiday season will kick off with The Midland Symphony Orchestra in collaboration with the Grand Rapids Ballet, presenting The Nutcracker. Enjoy a fresh take on the holiday classic, as the minds behind The Polar Express, Jumanji, Wicked and Sweeney Todd have devised this delightful show. Have a drink in the Saints & Sinners Lounge after the performance. The show will run from December 7th to the 9th.
Also on December 7th, at the First United Methodist Church, The Men of Music will perform a Christmas concert filled with holiday favorites. On December 12th the Youth Choir will perform their Christmas carols. Center Stage Theatre will be performing Dickens' A Christmas Carol from December 13th - 16th. Center Stage Theatre is an award-winning community theater company featuring talent from across the region. The humorous and lively Boston Brass will be performing Christmas Bells on December 18th. Last but not least, you can enjoy an old-fashioned Victorian Christmas, exploring the 1874 Bradley Home decorated for Christmas from top to bottom.
santa_claus
Watch the Merry Midland Santa Parade
The Santa Holiday Parade is a Midland holiday tradition. Dating all the way back to 1985, each year the Midland Santa Holiday Parade is assigned a holiday theme and selected a Grand Marshall. Locals and visitors alike will gather and watch as local businesses, bands, and other Midlanders stroll down Eastlawn, Saginaw Road, Ashman Street and end at Main Street.
Each year, Midland County also crowns two lucky local kindergarteners as Parade Prince and Princess. The parade, however, is not just fun and fanfare, the Santa Holiday Parade also fundraises for The Salvation Army's local Toys for Kids program, providing toys to kids in need. Grab a chair and a warm drink and hop on over to Midland to catch this annual holiday event that is full of holiday cheer and Midland pride.